Voted #1 Night Vision Monocular
in the USA

"ENJOY THE MOST EXCITING WILDLIFE
EXPERIENCES EVER"
Clearly See in 100% Darkness

Enjoy the Moments Even at Night

Super Long Viewing Range

Observe target 650 FEET AWAY clearly

Waterproof & Durable

Fully protect the monocular from rain, sand, and dust
Voted #1 Night Vision Monocular

in the USA

"ENJOY THE MOST EXCITING WILDLIFE
EXPERIENCES EVER"
Clearly See in 100% Darkness

Enjoy the Moments Even at Night

Super Long Viewing Range

Observe target 650 FEET AWAY clearly

Waterproof & Durable

Fully protect the monocular from rain, sand, and dust
REAL Footage submitted by our customers: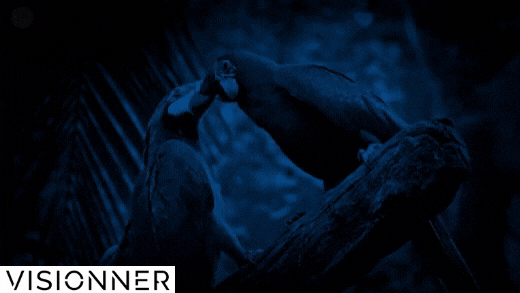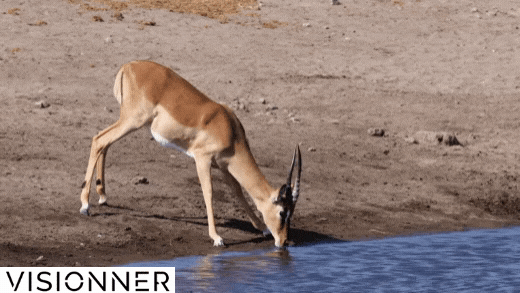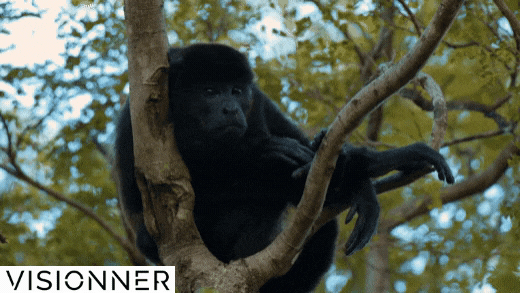 Benefits of our
night vision Monocular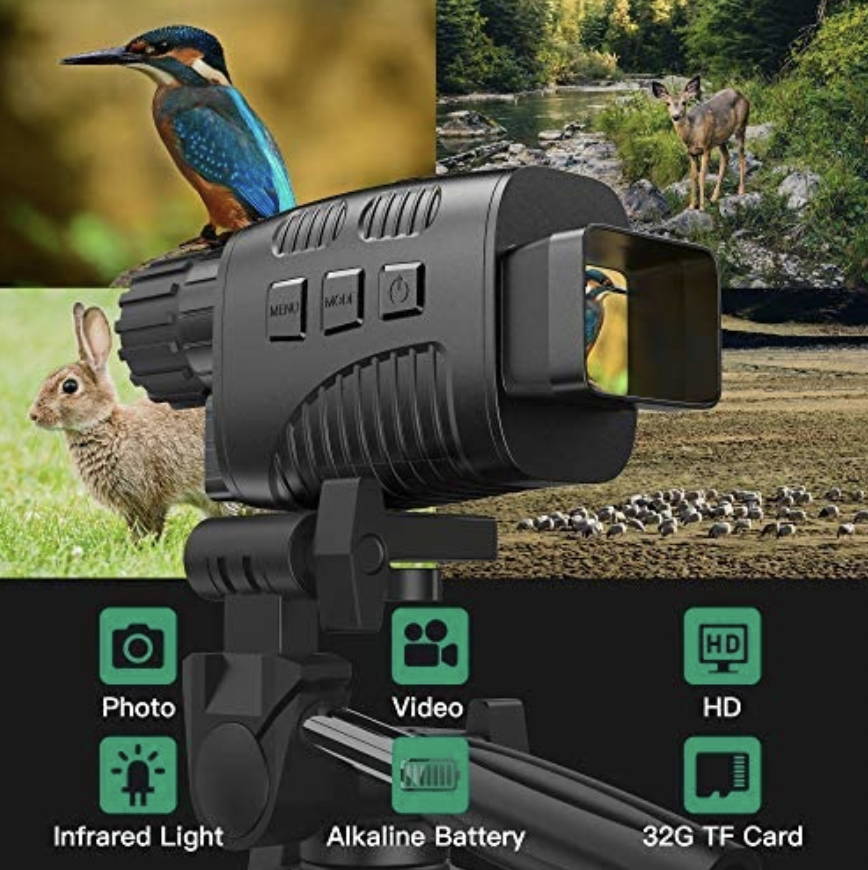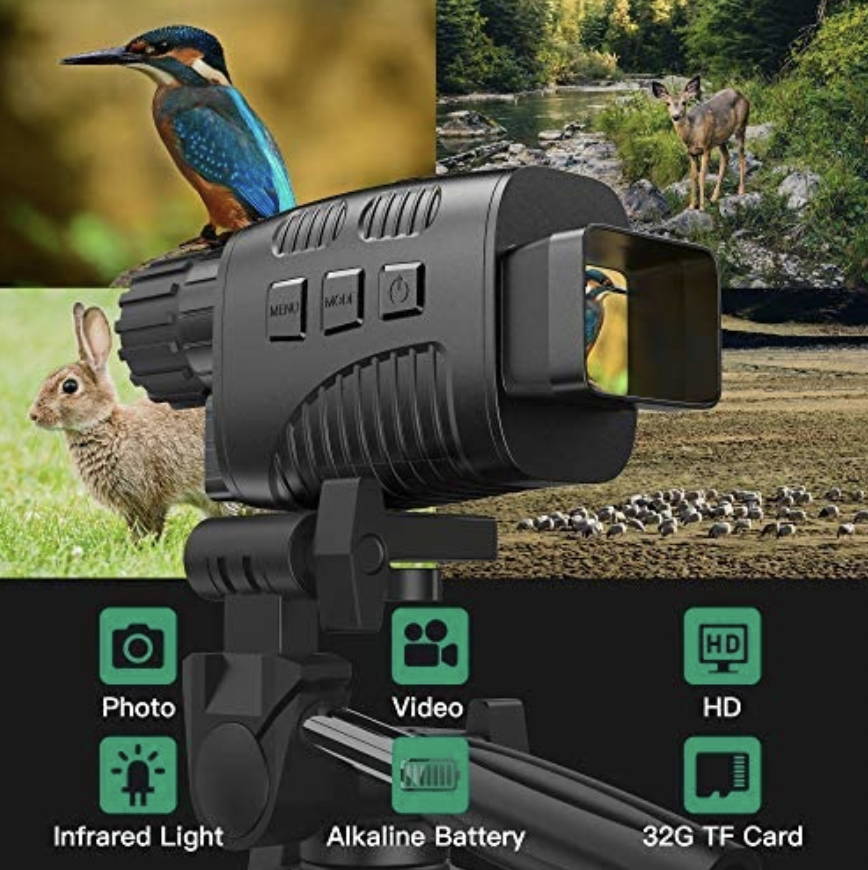 High-Quality Image & Video
The VISIONNER 3.0 Night Vision Monocular is equipped with 1280*960 HD images and 960P HD videos. With 3 different modes(photo, video, and replay) you can capture high-quality images and videos anywhere you go, day & night.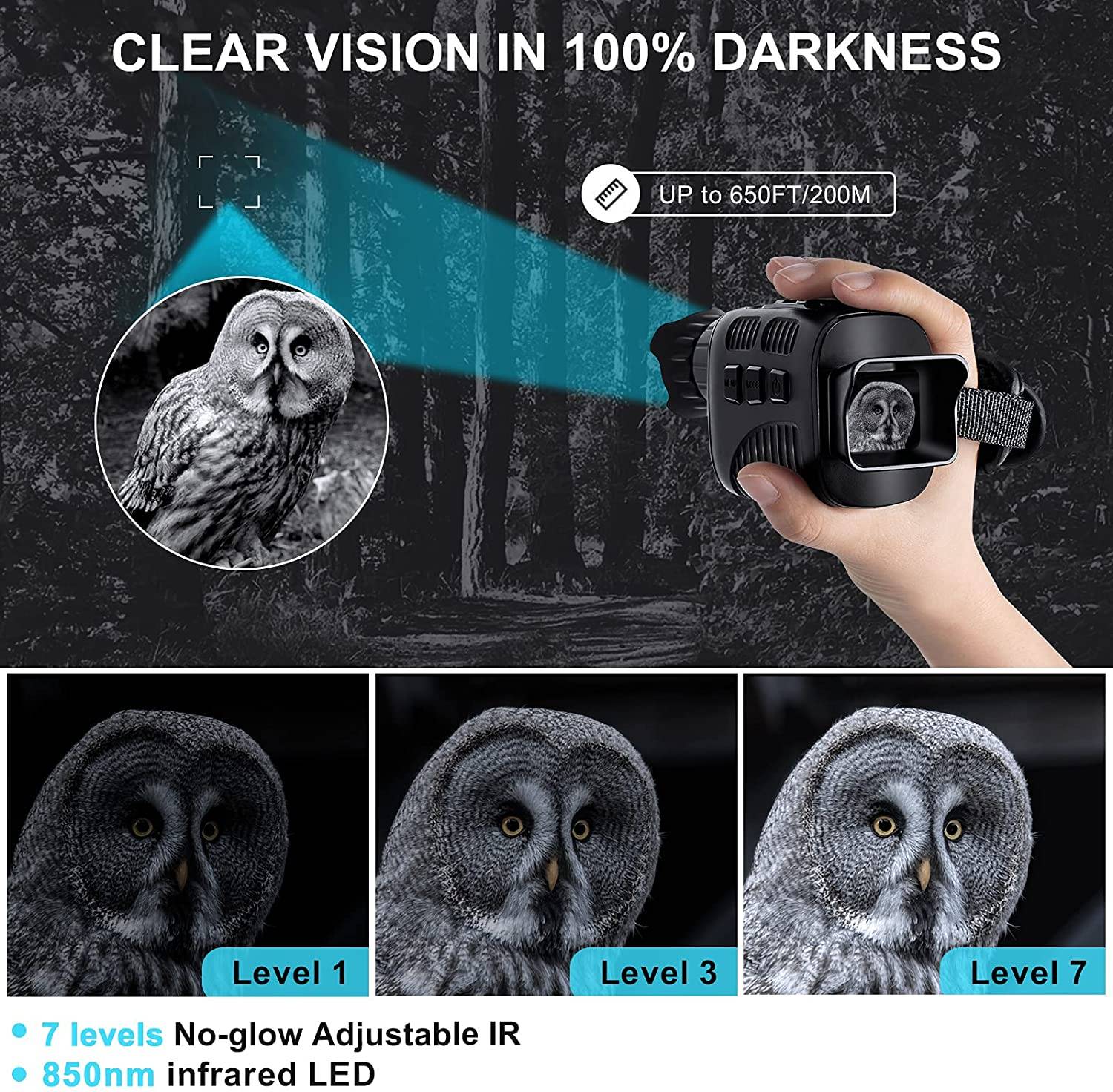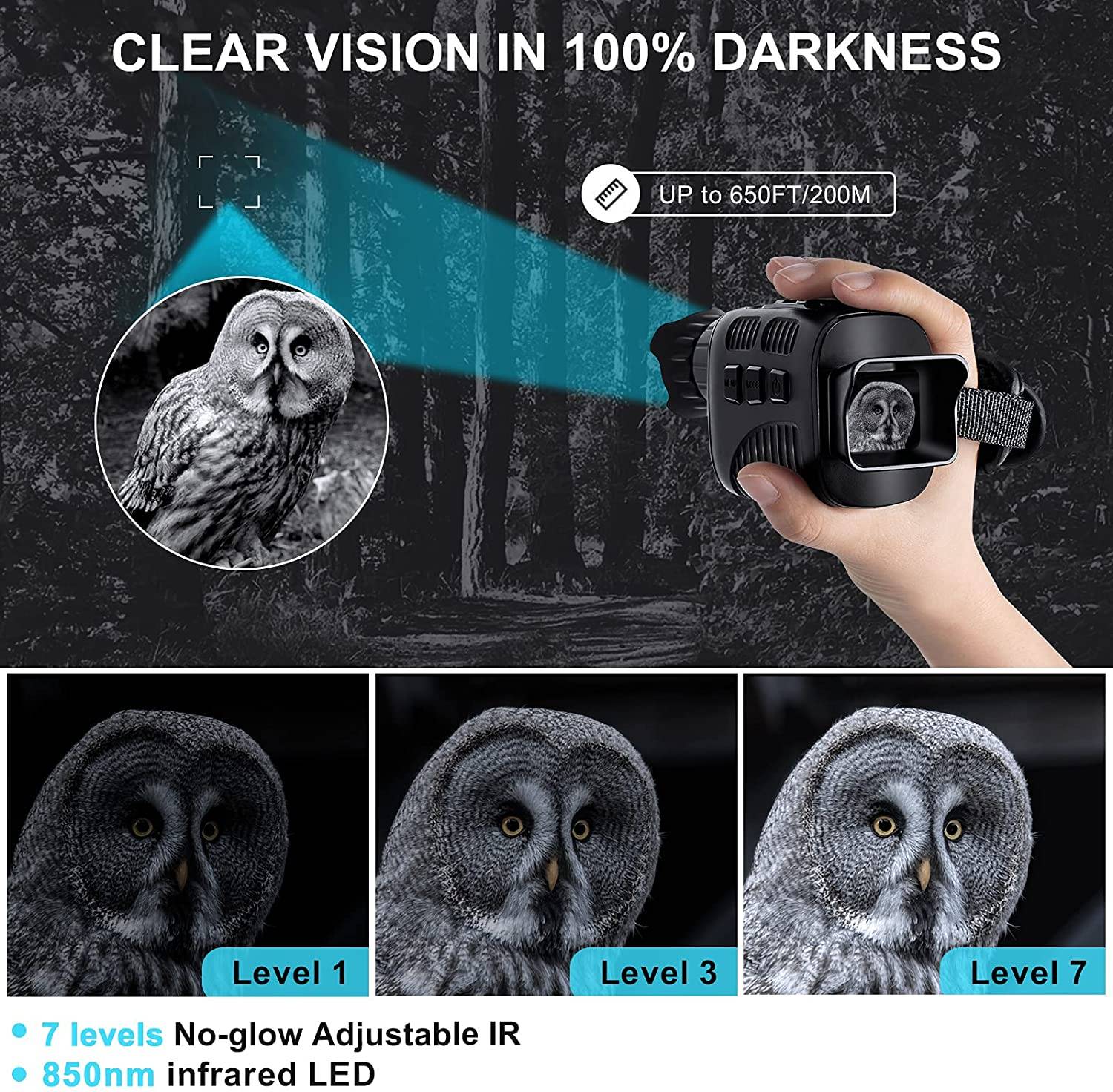 Crystal Clear Vision in 100% Darkness
Fully Enjoy the Moments Even at Night
With the built-in 850nm infrared LED Illuminator, the night vision monocular enables you to see in fully dark condition. You can adjust the levels of the IR to see clearer images at night.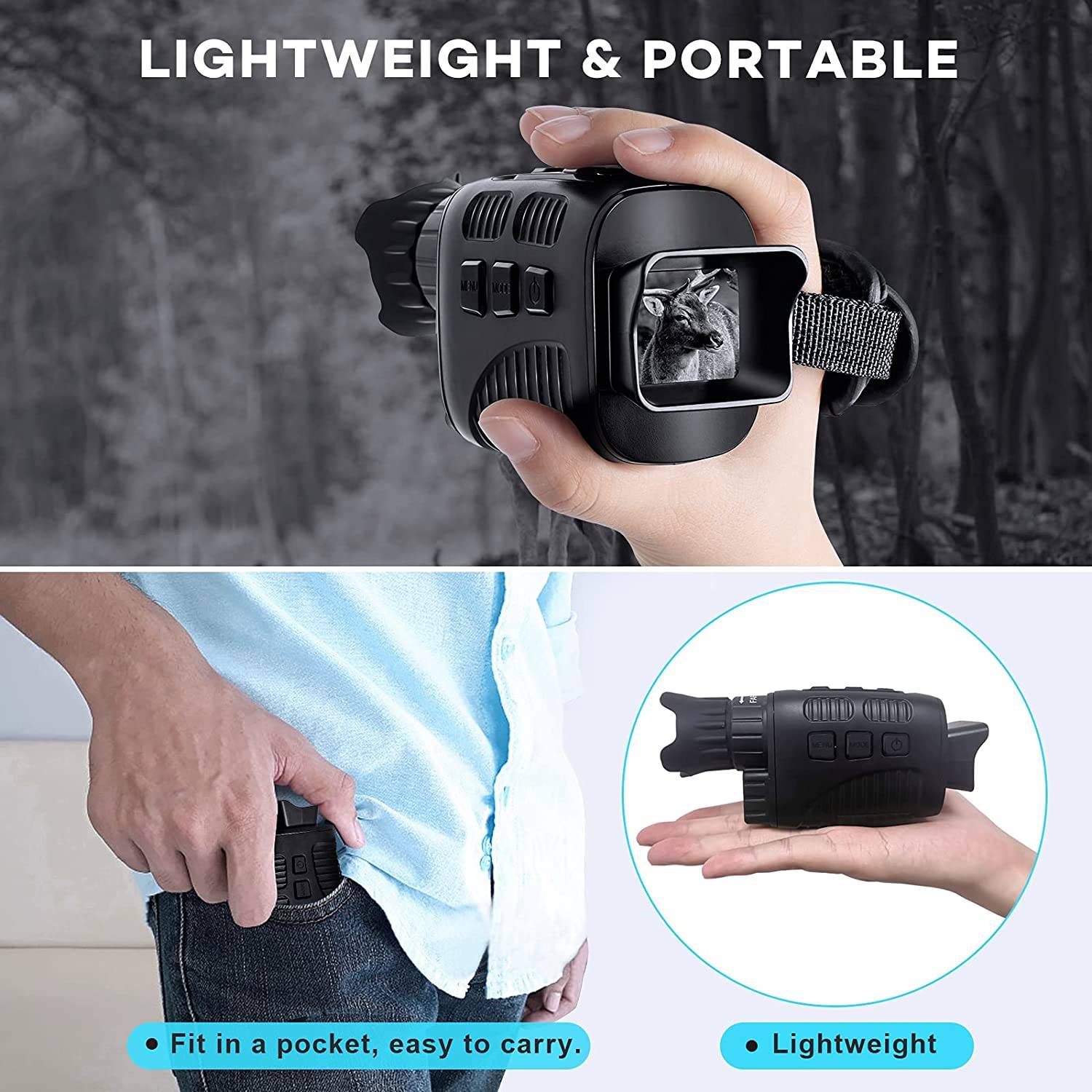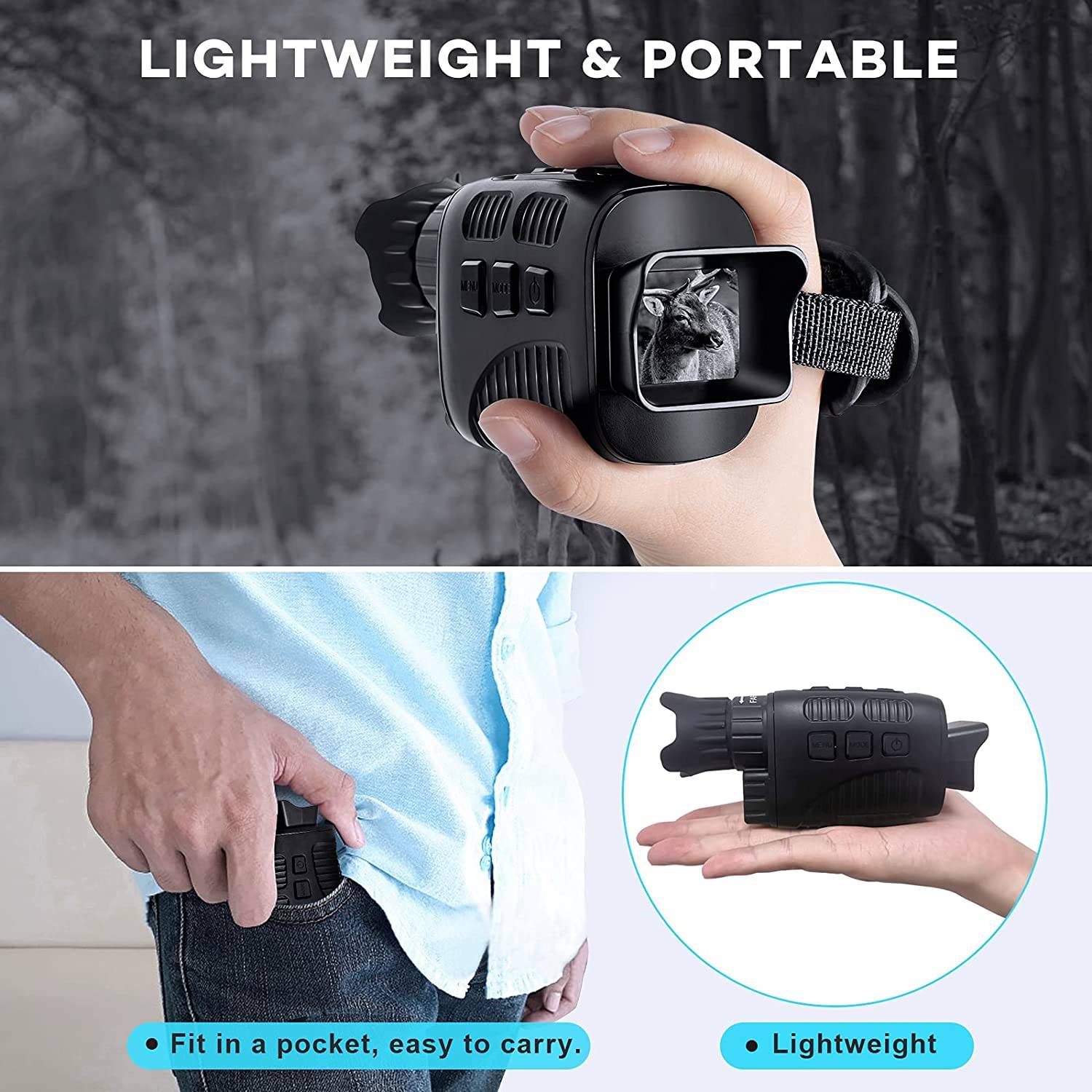 The handheld digital night vision monocular is so easy to carry thanks to the lightweight and compact design. The ergonomic design helps you focus on your target quickly and accurately with just one hand.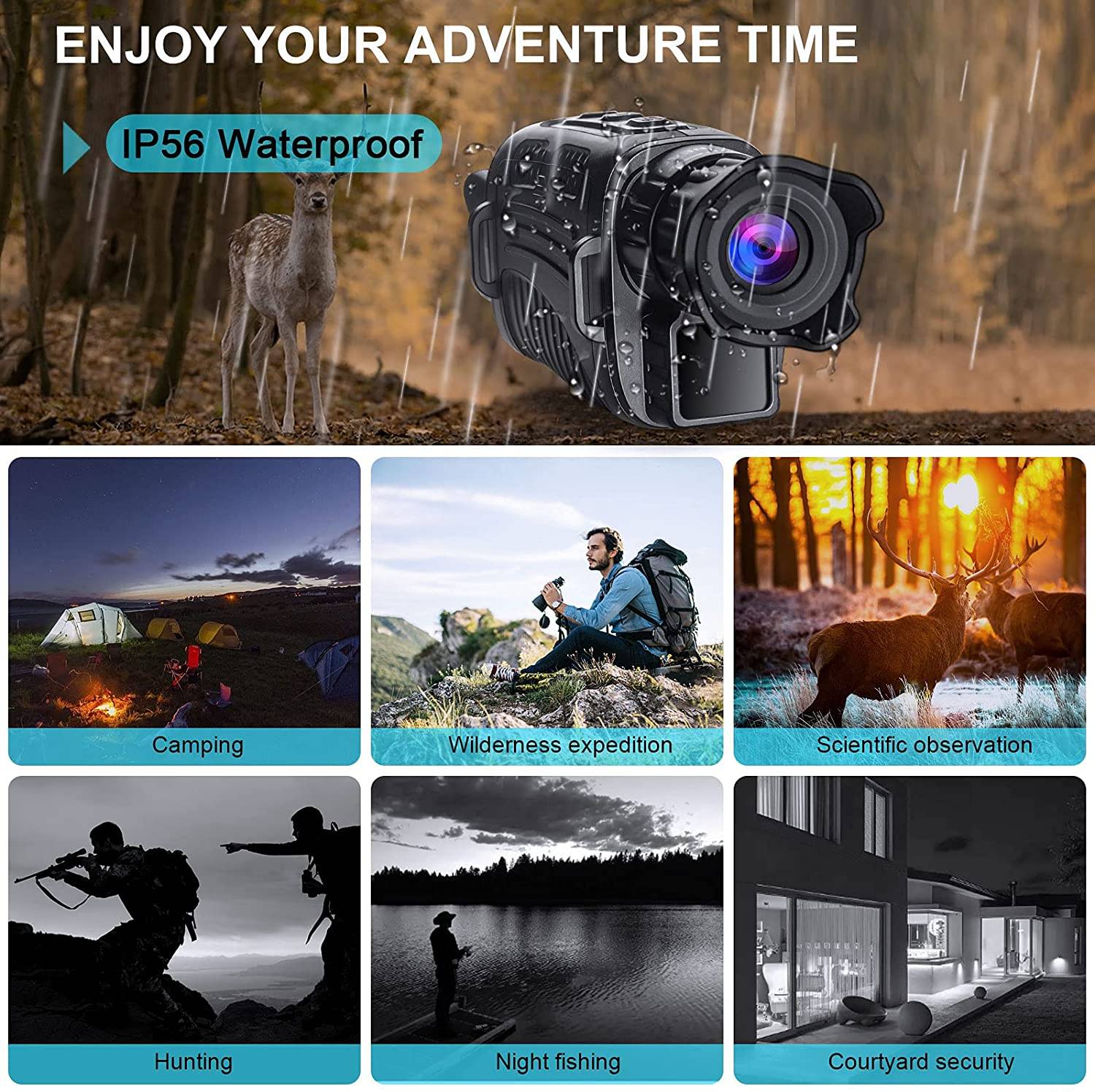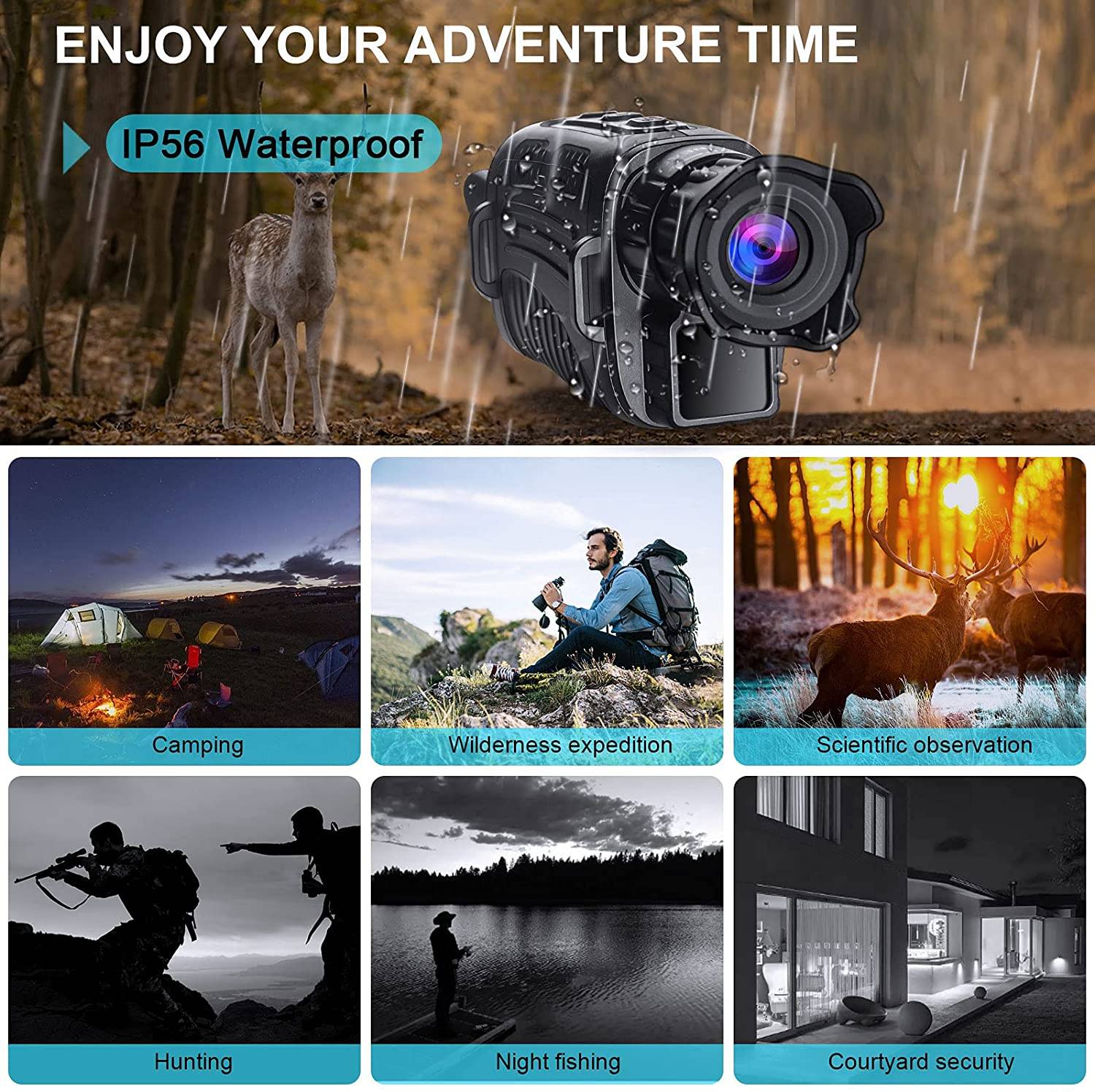 The VISIONNER night vision monocular is waterproof to IP56 standards. You can use it even when it is snowing or raining. Ideal for variety of outdoor activities such as night hunting, camping, night navigation, night fishing, wildlife observation, search and rescue, and bird watching.


Powerful 4X Magnification
Take a Closer Look by Zooming In
Unlike other monocular that can barely zoom in, the Visionner 3.0 night vision monocular can zoom in 4x allowing you to instantly see stunning levels of details from afar. Enjoy studying wildlife closely while remaining a safe distance.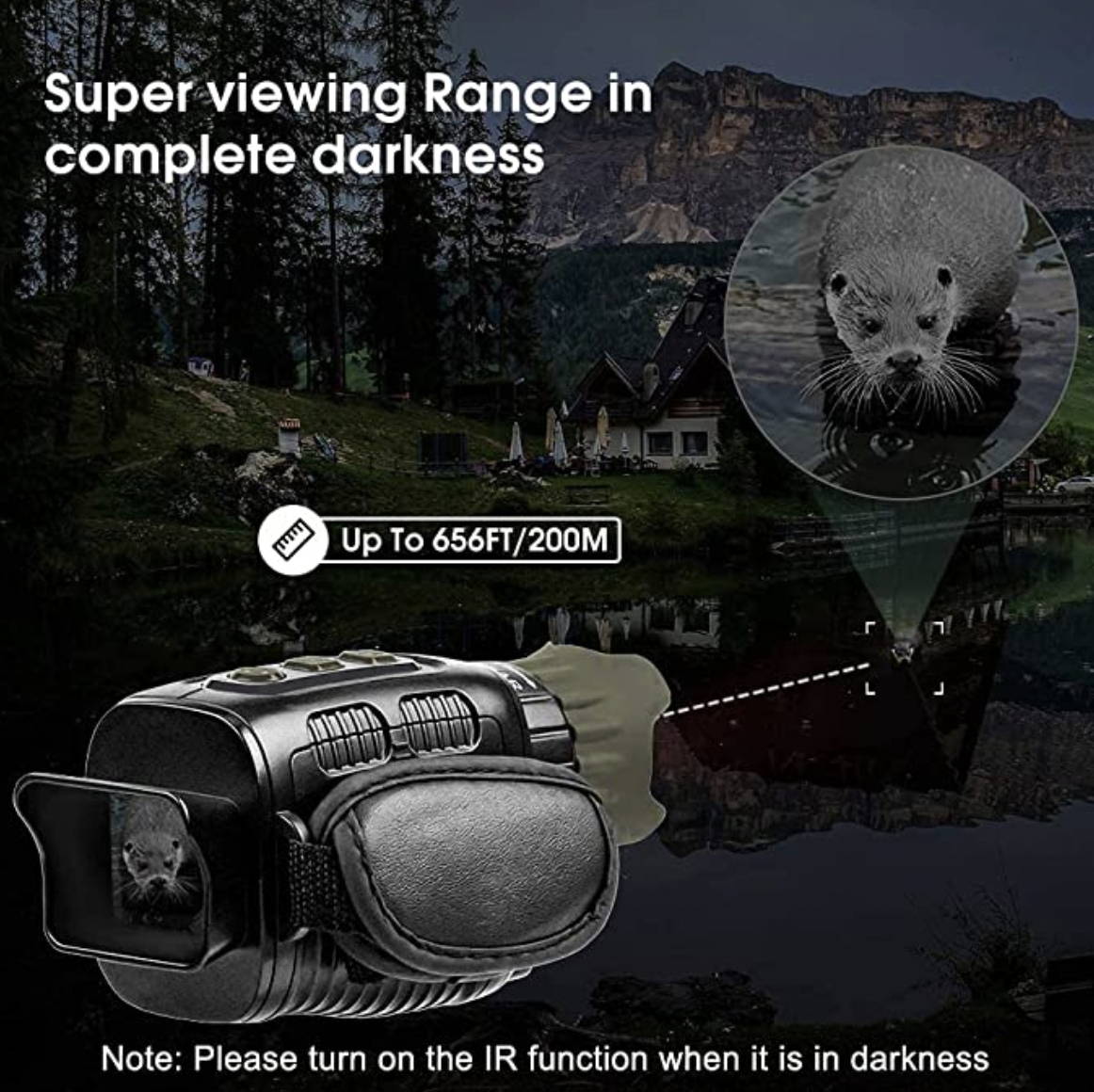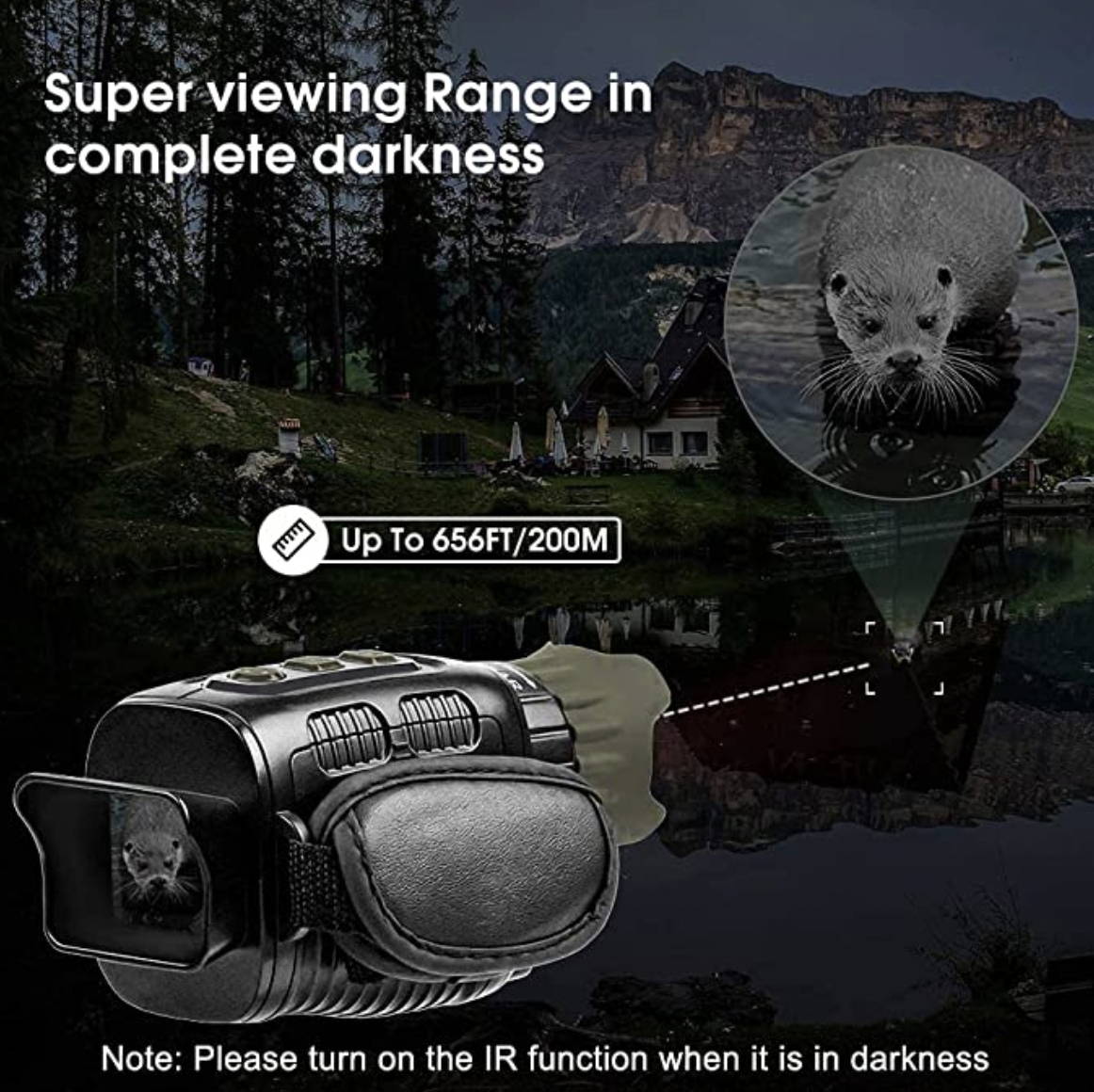 Thanks to the built-in 850nm infrared LED Illuminator, you can clearly see target 650 feet away in full darkness without any ambient light.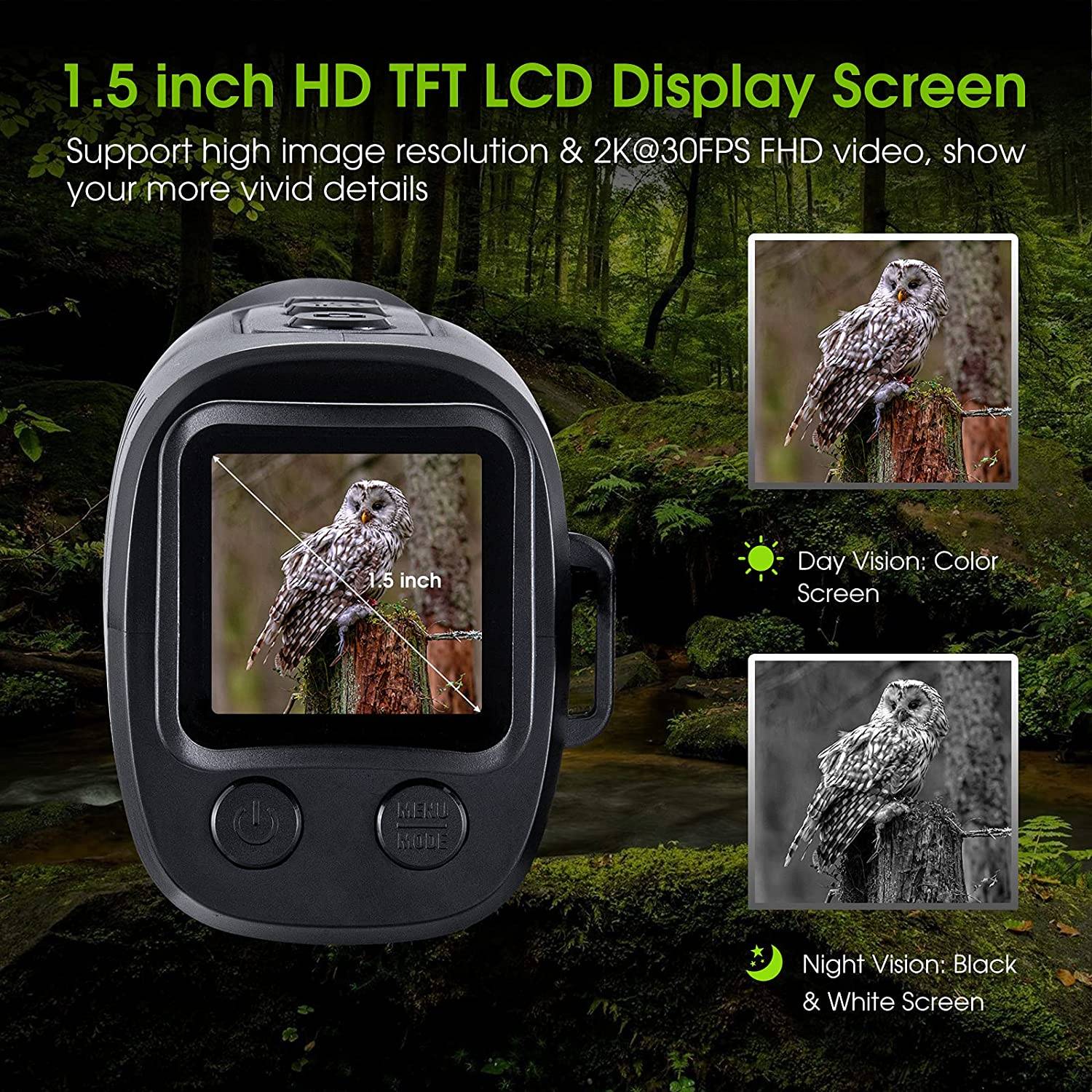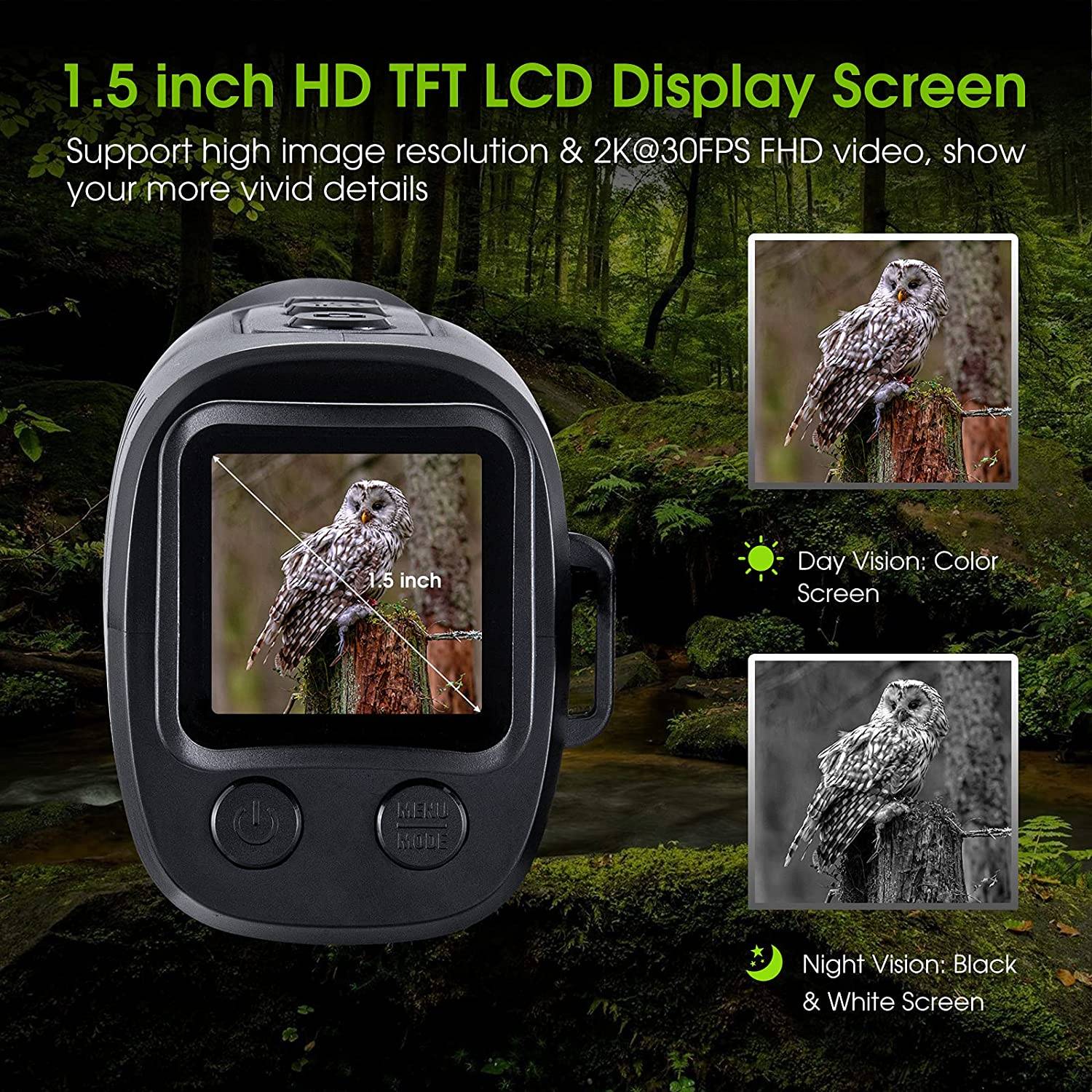 View Photo & Video on the Monocular's Screen
The monocular has a large 1.5" LCD display screen that provides crystal clear photos and videos. You can easily view these photos directly on the device..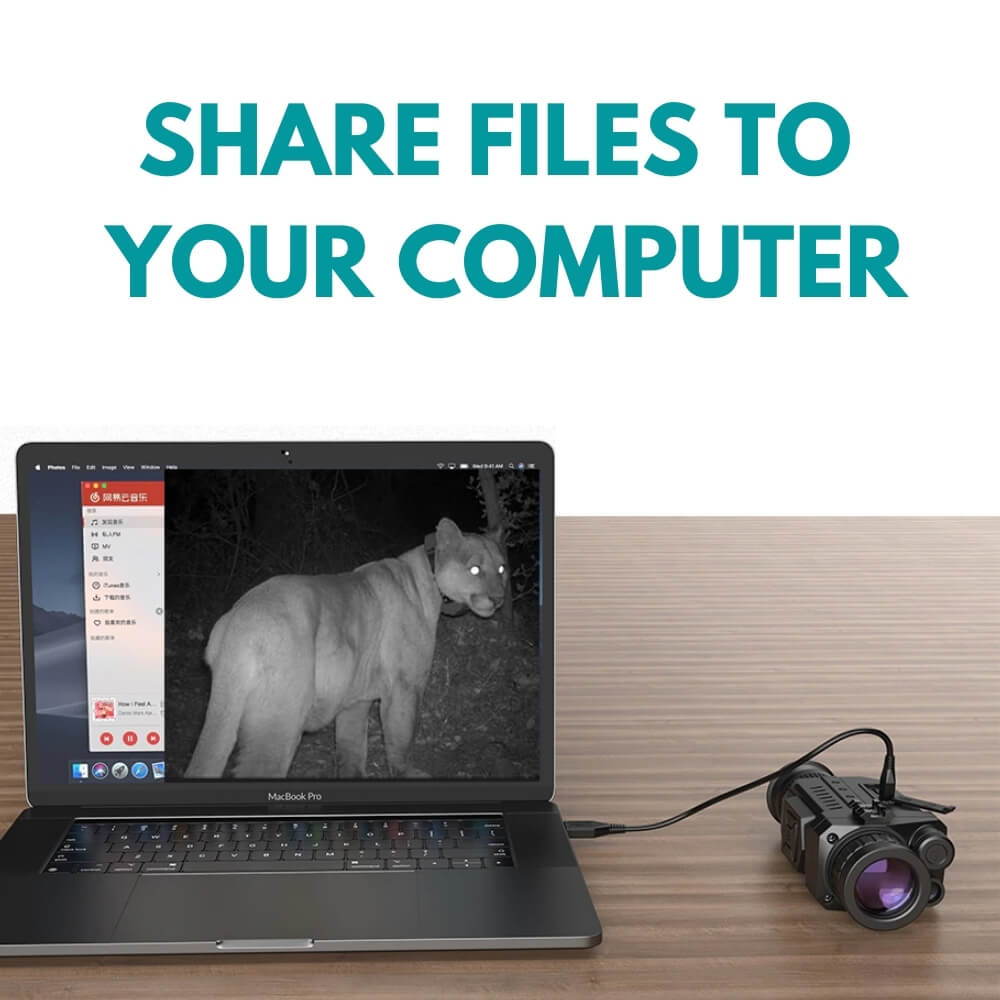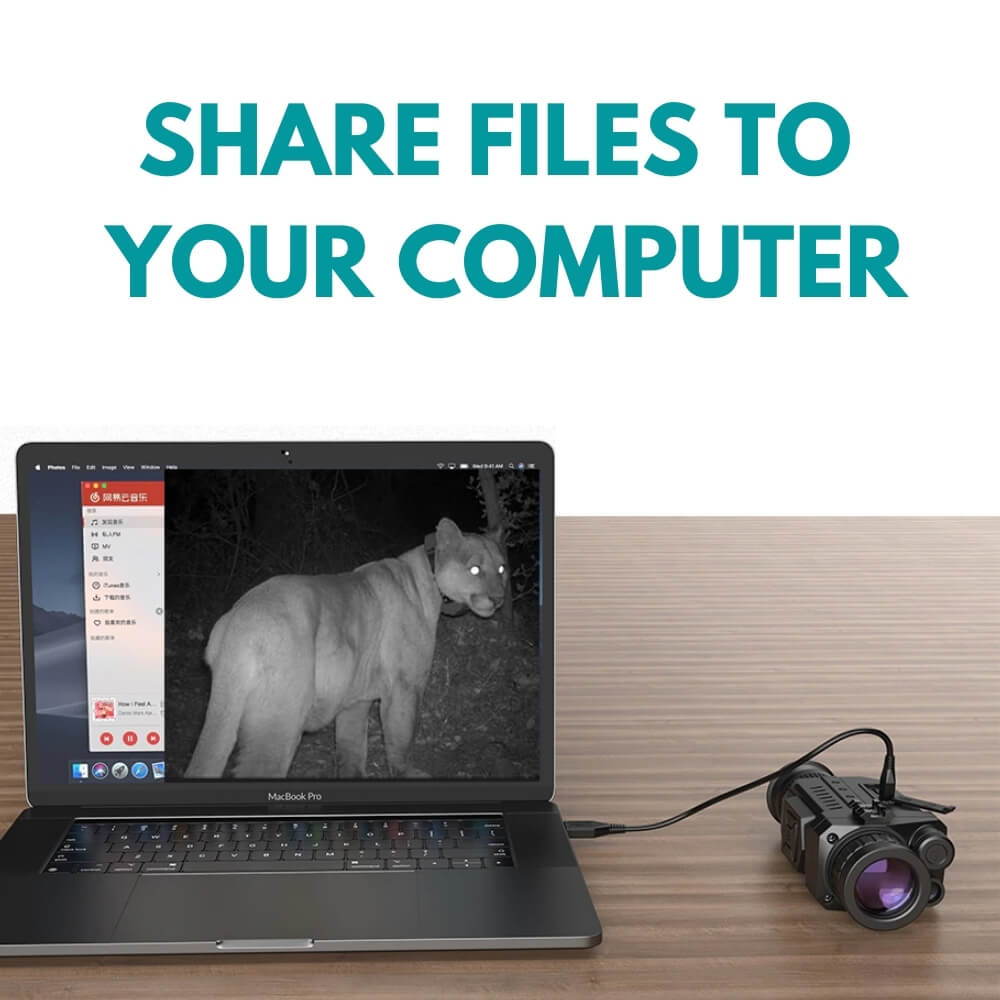 Easily Share Files to your Computer
Share exciting finds and beautiful sceneries with friends and family. A USB cable or a Micro SD Card Reader can be used to transfer images and videos to your computer. (USB cable & 32GB SD Card Included)
VISIONnER 3.0 Night Vision Monocular
VS
OTHER Night VISION MOnoculars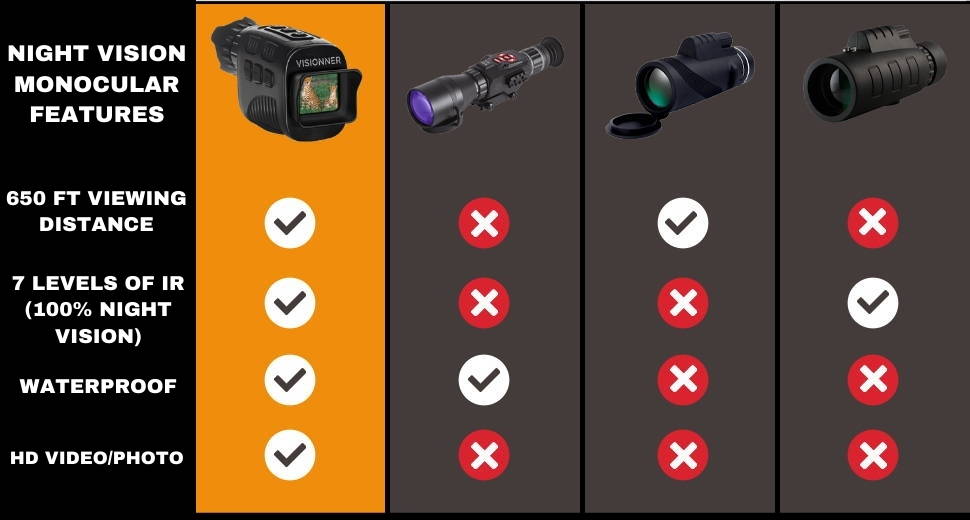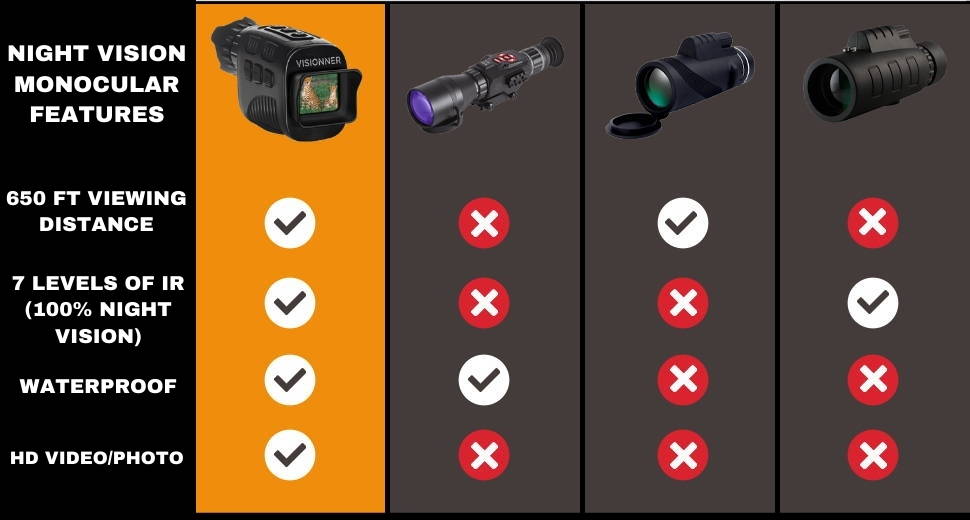 Frequently Asked Question
Does the visionner 3.0 night vision monocular work with tripod?
Yes! It has a threaded socket on the button for you to attach it with your tripod.
Absolutely yes ! It is the first waterproof monocular in the market. The VISIONNER night vision monocular is waterproof to IP56 standards. You can use it during snowy and rainy days.
Does this Monocular record in color? Color videos/photos?
Yes, as long as you are not in IR mode.
During day time, you are recording color videos/images.
During the nighttime, you will have to turn on the IR night vision mode. The monocular will record black and white videos/images.
What is included in my package?
1 X VISIONNER Night Vision Monocular with Strap
1 X USB Cable
1 X User Manual
1 X Free 32GB SD Card
2 X Free Hunting Books From Visionner
Purchase a night vision monocular to get 2 free digital books from us. (Valued at $50)
Visionner: Master the Art of Hunting (A-Z) (32 Pages) The ultimate guide for novice and expert hunters. In-depth lessons into the realms of hunting mastery, game preparation, and the culinary finesse of wild game.
Visionner: Hunter's Cookbook (50 Pages) Discovering the art of transforming game meat into exquisite dishes that celebrate the flavors of the great outdoors. (5 Traditional Recipes + 5 Secret Recipes from us)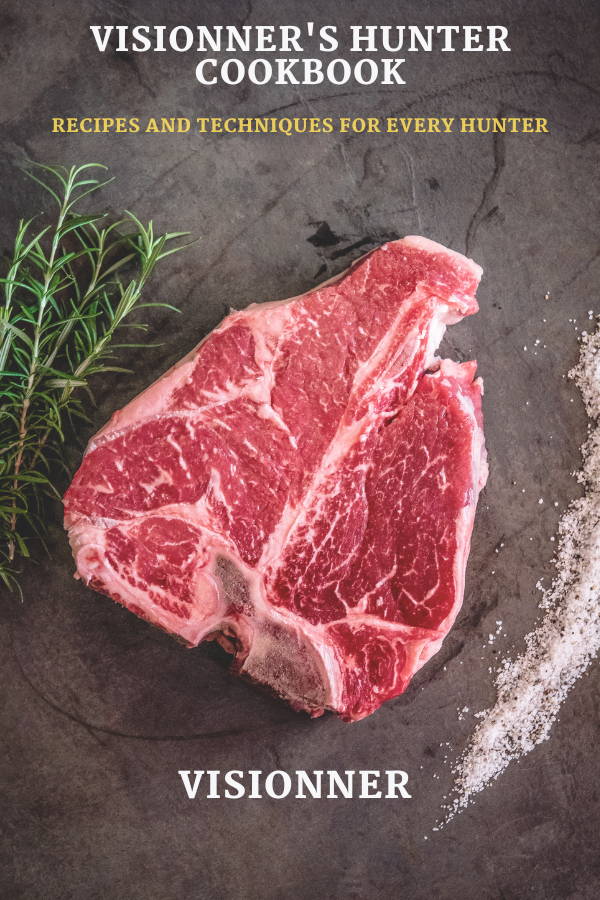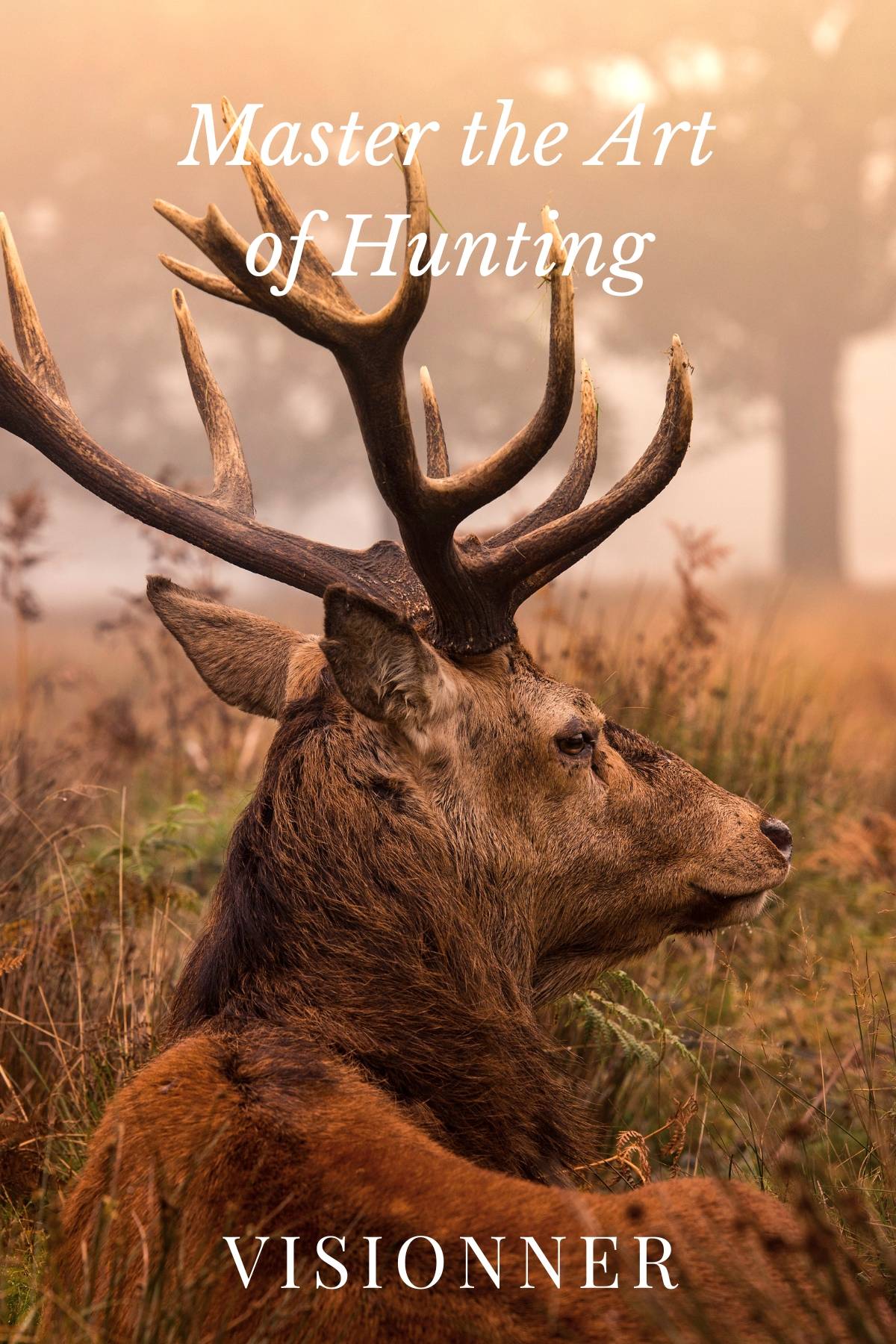 Product name:

Visionner 3.0 Night Vision Monocular
Video Resolution:
960P(1280x960@30FPS )byinterpolation,VGA(640x480@30FPS )
Photo Resolution:
1M(1280x960 ) VGA(640x480 )
Magnification: x4
Digital Zoom:
Digital Zoom 4X
Field of View:
650ft, 150-200m, 3m- infinity
Lens:
F1.2 larger aperture, f=25mm,Auto IR filter
LCD Display:
1.5"TFT with 3X large window magnifier
IR LED:
3W 850nm strong infrared spotlight, 7 grades infrared adjustments
Power Supply:
7.5V, 5*AA
Storage Media:
Micro SD card, up to 32GB (Included)
Warranty:
2 years
Certification:
CE, FCC, RoHS
Size:

149*67*49mm

Weight: 176g
Operating Voltage:

7.5V
When will I receive my order? Fast Shipping!
Our shipping time is about 7-10 days. Shipping Worldwide.
We ship your orders from various international warehouses (The US, Canada, & Singapore). Our stock is spread out over multiple fulfillment centers for them to get to you faster. Due to the global pandemic, some shipments will be slightly delayed. Thank you for your understanding.
Does VISIONNER Monocular come with a warranty and money-back guarantee?
Yes, our VISIONNER Night Vision Monocular has a 2-year warranty and a 100% 30 day money-back guarantee. If you are not fully satisfied with VISIONNER Monocular then let us know within 30 days of purchase, and we will give you a full refund no questions asked.
2 Year Manufactory Warranty
Free Express Shipping Worldwide
Free Returns & 30-Day Money Back Guarantee
READY TO BE THE BEST HUNTER!
Wait No Longer! This 60% SALE OFF Ends In...


* Our Anniversary Sales Will End Today ! Price Back to Original Very Soon ! *
See What Professional Hunters Have to Say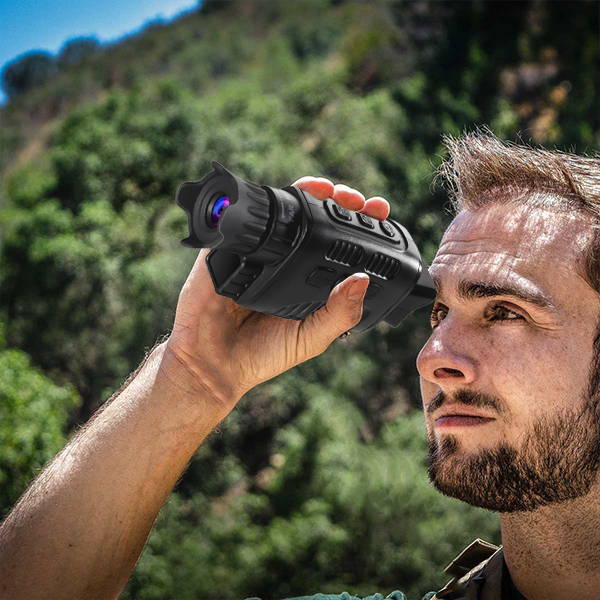 "These night vision monoculars are just incredible. You can also use them to keep track of what you see during the day. The fact that this device produces a stunningly clear image at night is an added bonus. It is also easy to transfer the photos from the device to your laptop. Definitely will get one of these to my kids for their birthday gifts, they enjoy nature too"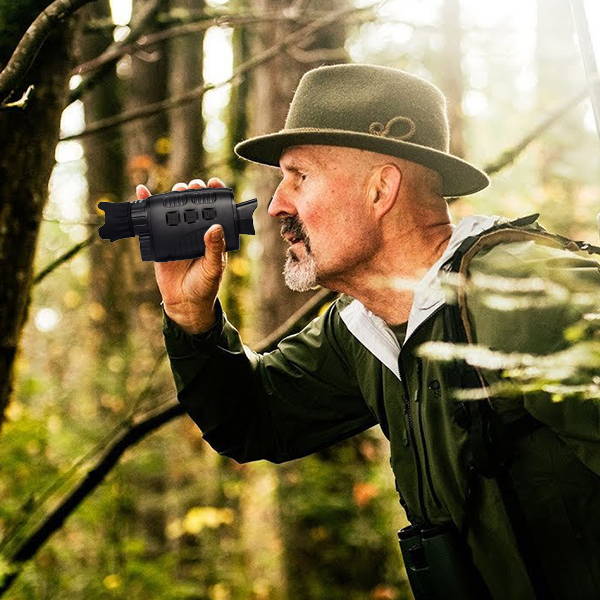 "I am a professional hunter and have been using Visionners devices for almost a decade. This is a well-built, high-quality device with practical functions. I already had another night vision monocular, but I decided to get this one because of the larger optics and higher quality camera. The menu and buttons on the unit make it simple to access the functionality. Anyone who is familiar with optics and night vision will find it straightforward to operate. During the night, the camera performs admirably."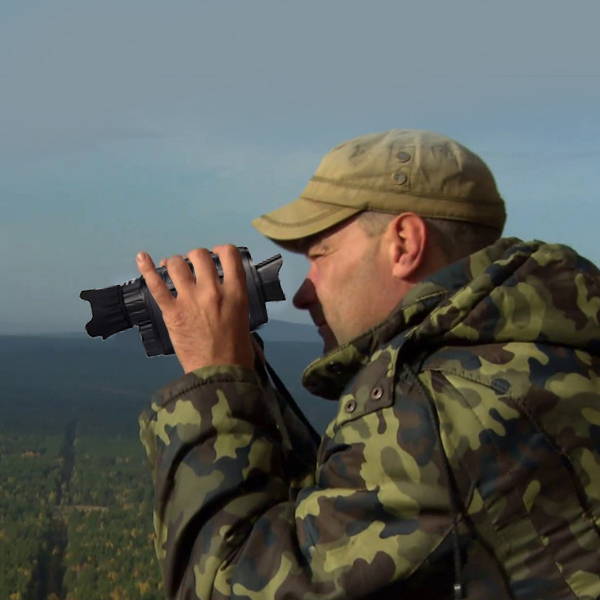 " The monocular stopped working after a year so I called them and ask for a replacement. Jessica was very professional and immediately shipped out a new monocular to me within 5 days. It's almost hunting season and I am getting ready! Thanks a lot, you guys are definitely the best hunting gear store out there !."



What Our Customers Think?
(Rated 4.82/5 by 4405 customers)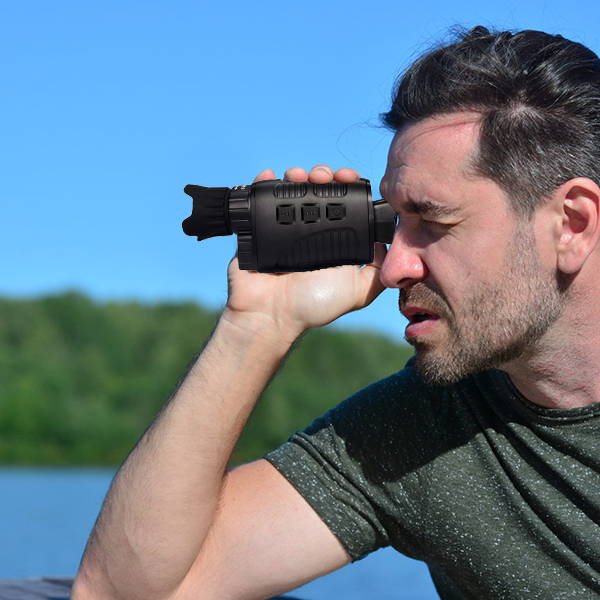 " I never really write reviews but I have a very good experience with this night vision monocular. In a 25-acre field, I put it to the test and was blown away by the clarity and range. I get to record high quality videos and watch it on the display screen after finishing recording. I can't wait to show my friends what I captured!"
- Kenneth R (verified buyer)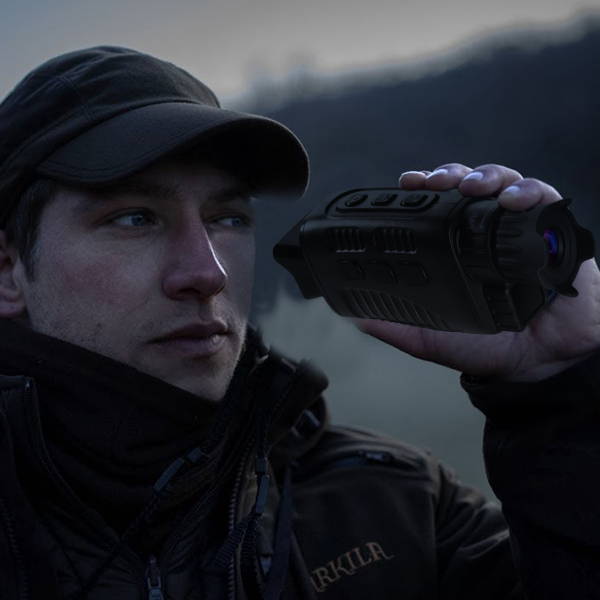 "I got this monocular delivered within a week and have found it to be significantly better than the the previous monocular I had bought. This monocular not only works during the day, but also at night. That's quite impressive. So far very satified with this purchase, it's also easy to carry and light weighted"
- Brian K (verified buyer)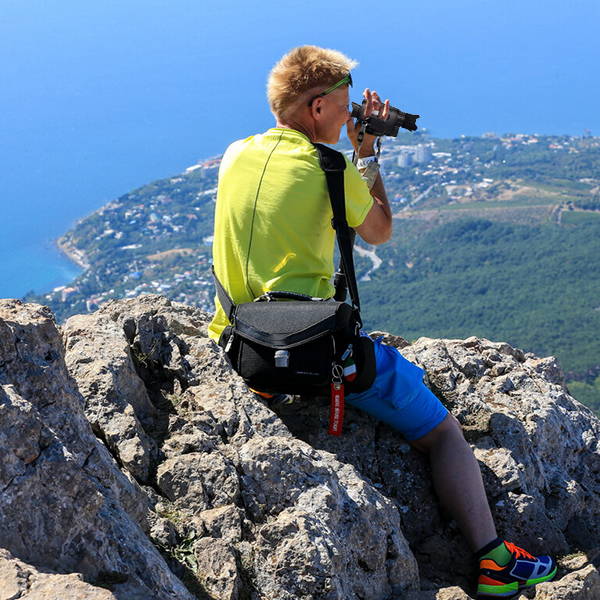 "My daughter bought this for me for my christmas gift. This VISIONNER Night Monocular is one of my favourites. The image is stunningly clearer than I thought, and objects are easily visible at night with the help of the IR illuminator. It can zoom in x4 allowing me to observe animals and scenary closely when Im in the mountains. highly recommended"
-Kamrin B (verified buyer)